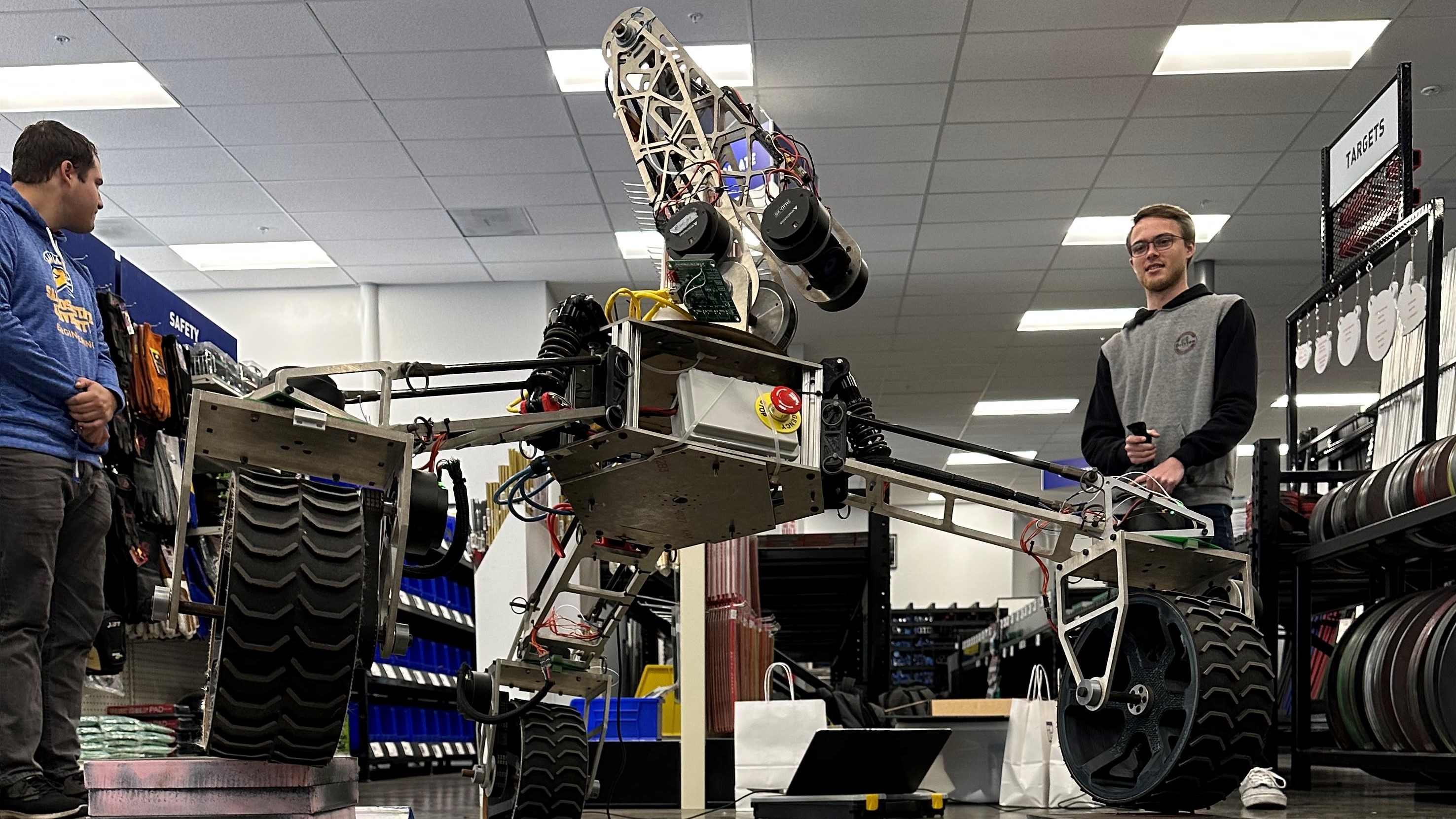 This year the team is aiming to compete in the 2023 University Rover Challenge. We are building a Mars rover that can perform certain tasks such as detect life, traverse rough terrain autonomously, and turn levers, flip switches, and move heavy objects on its own.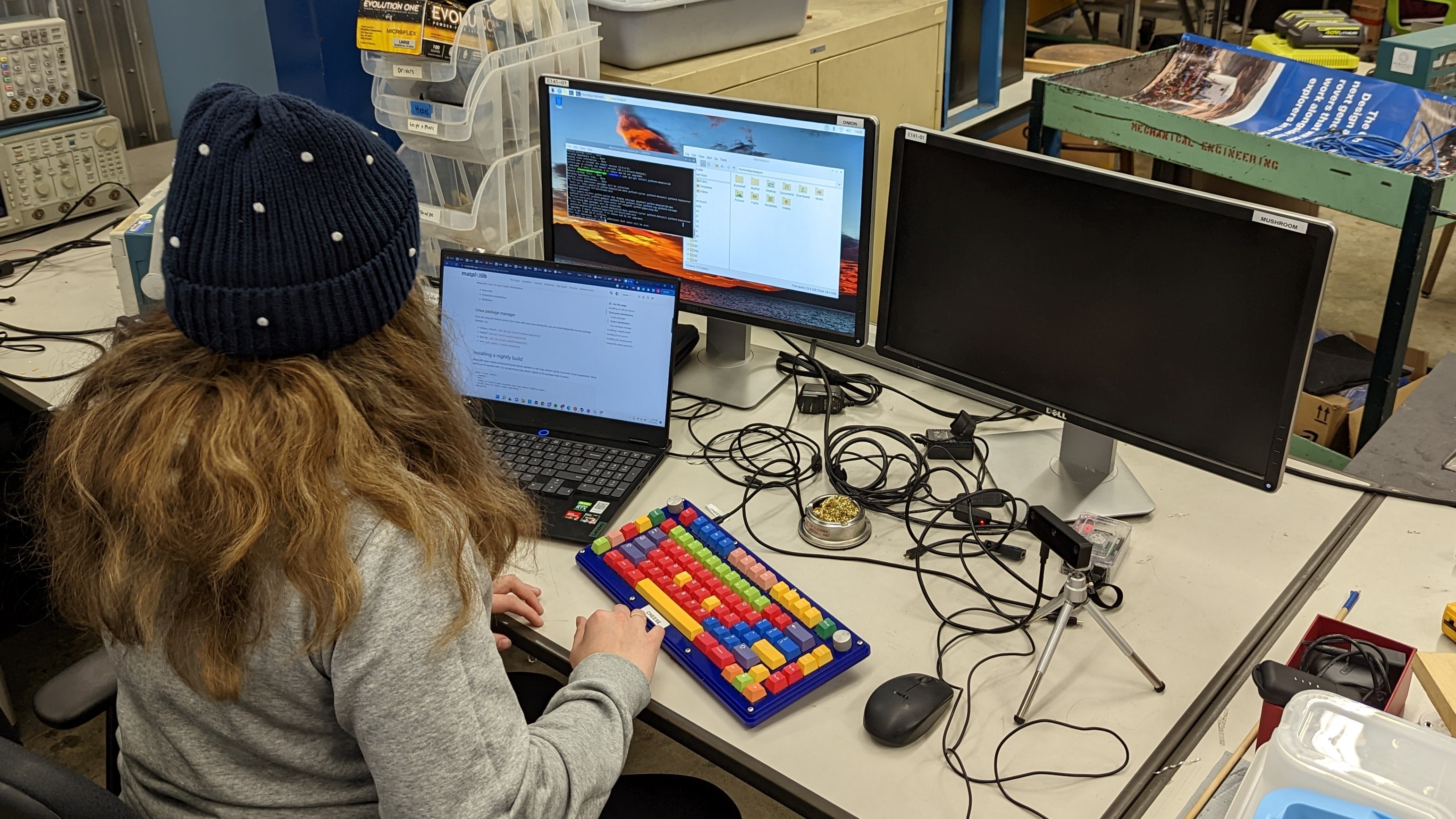 We welcome students from all majors and backgrounds. We strive to create a diverse team that is inclusive, welcoming, and respectful of all. We want members who are dedicated to learning and working together.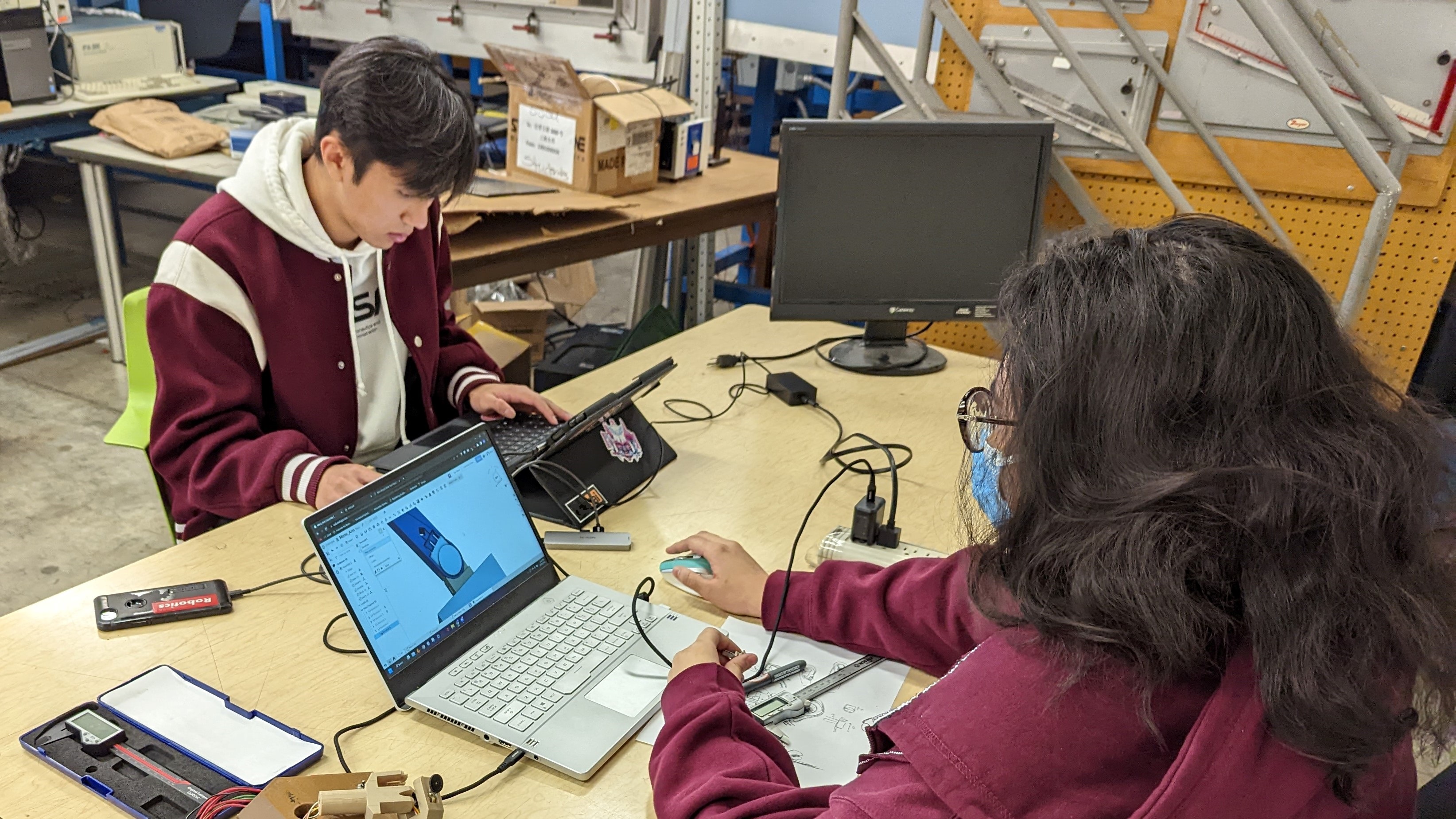 We are multi-disciplinary robotics team with an emphasis in science, technology, and engineering. Our team has grown from focusing on small personal projects to year-long team competitions starting with the RASC-AL RoboOps competition in 2015.
Team Status
Updated: August 2023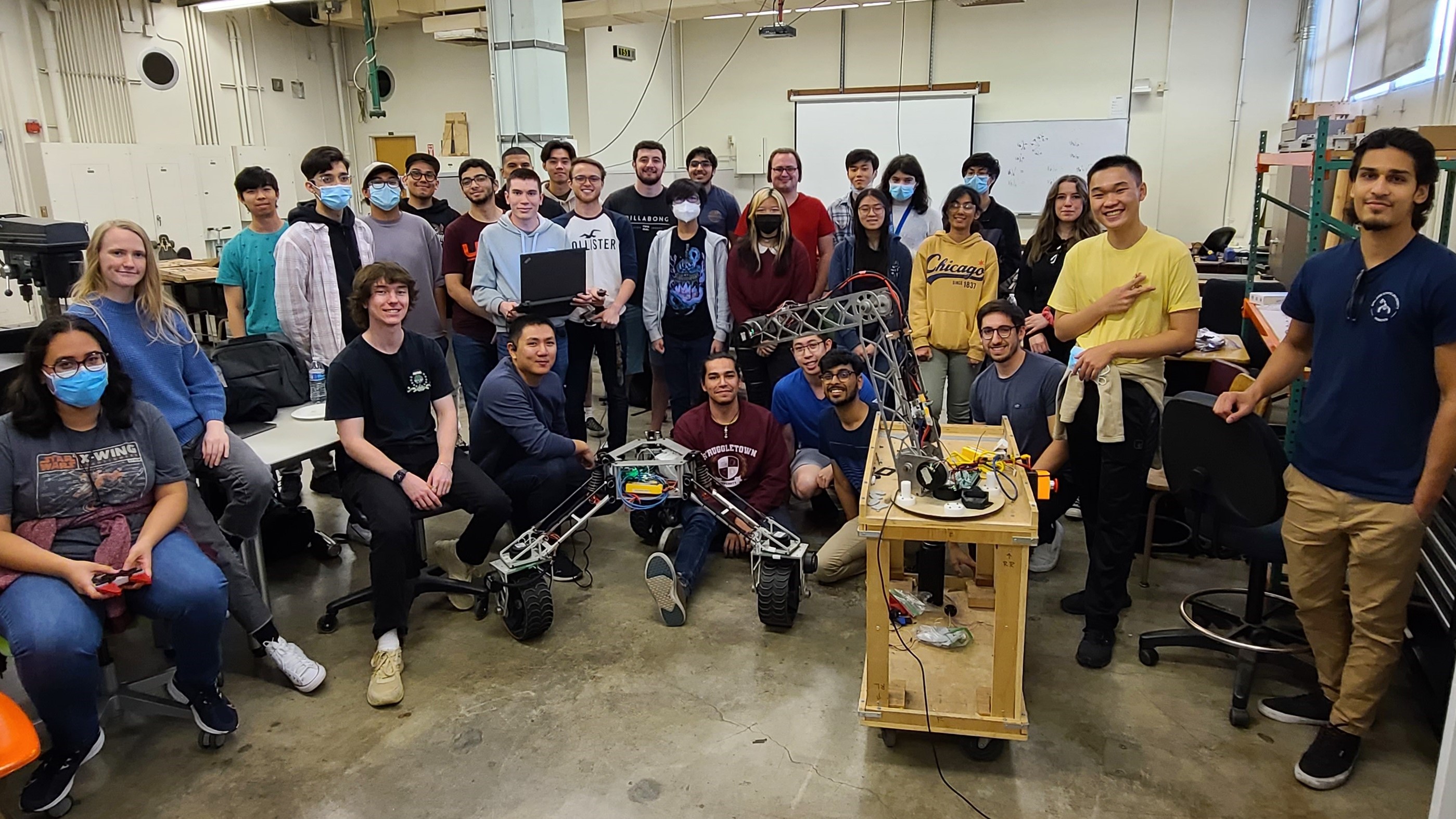 Current Team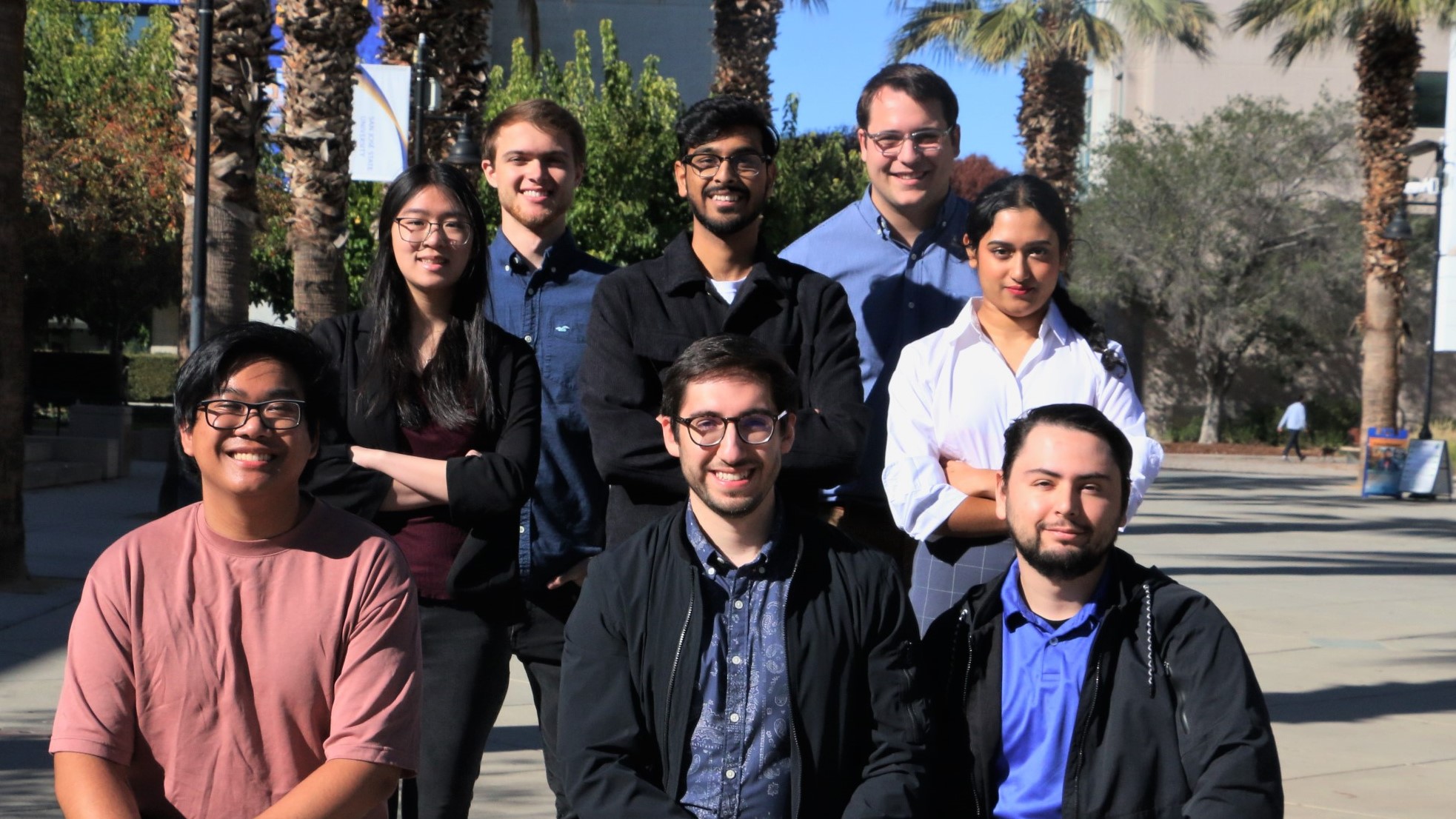 Current Leads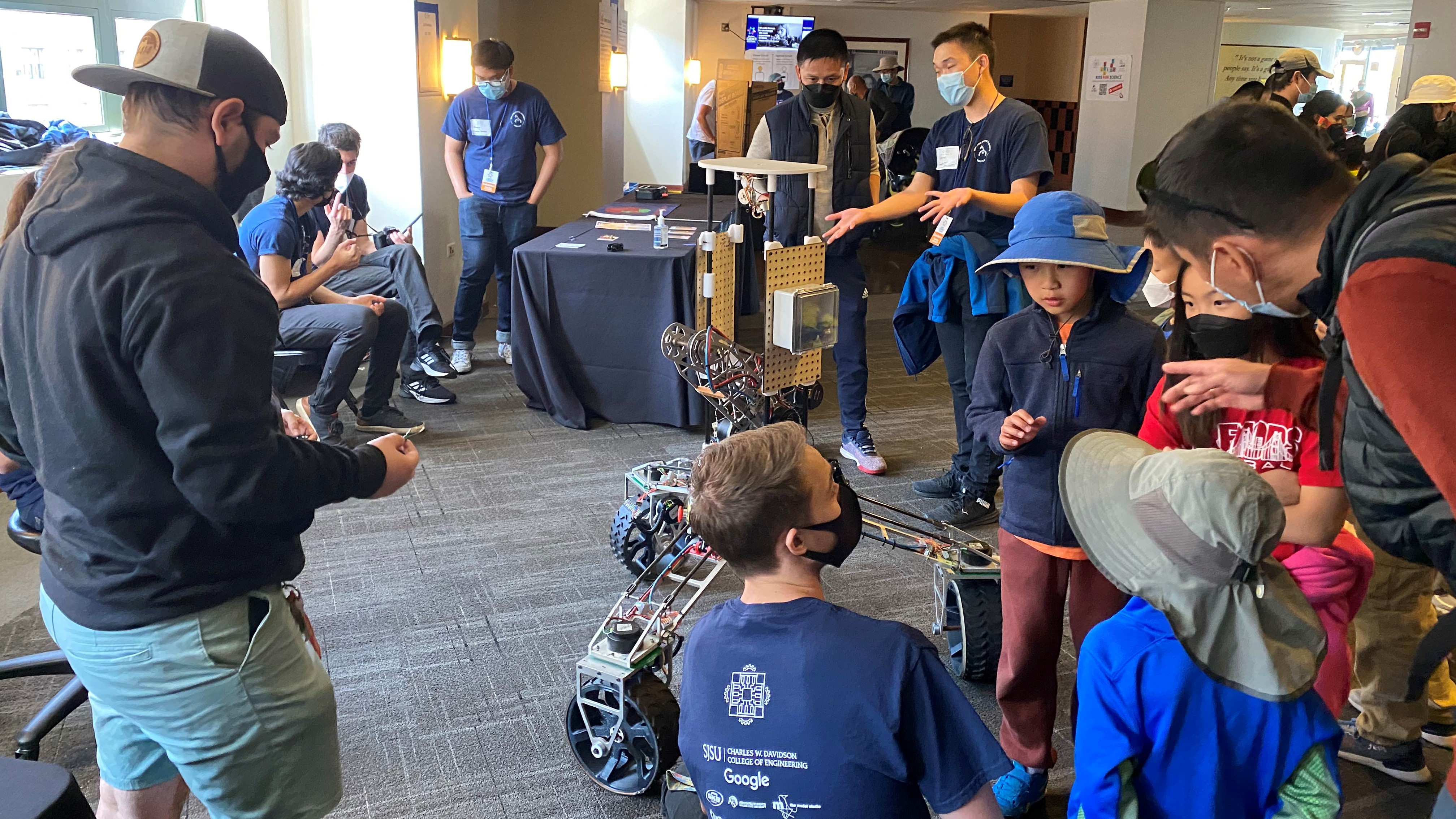 Team at Youth Outreach Event in San Francisco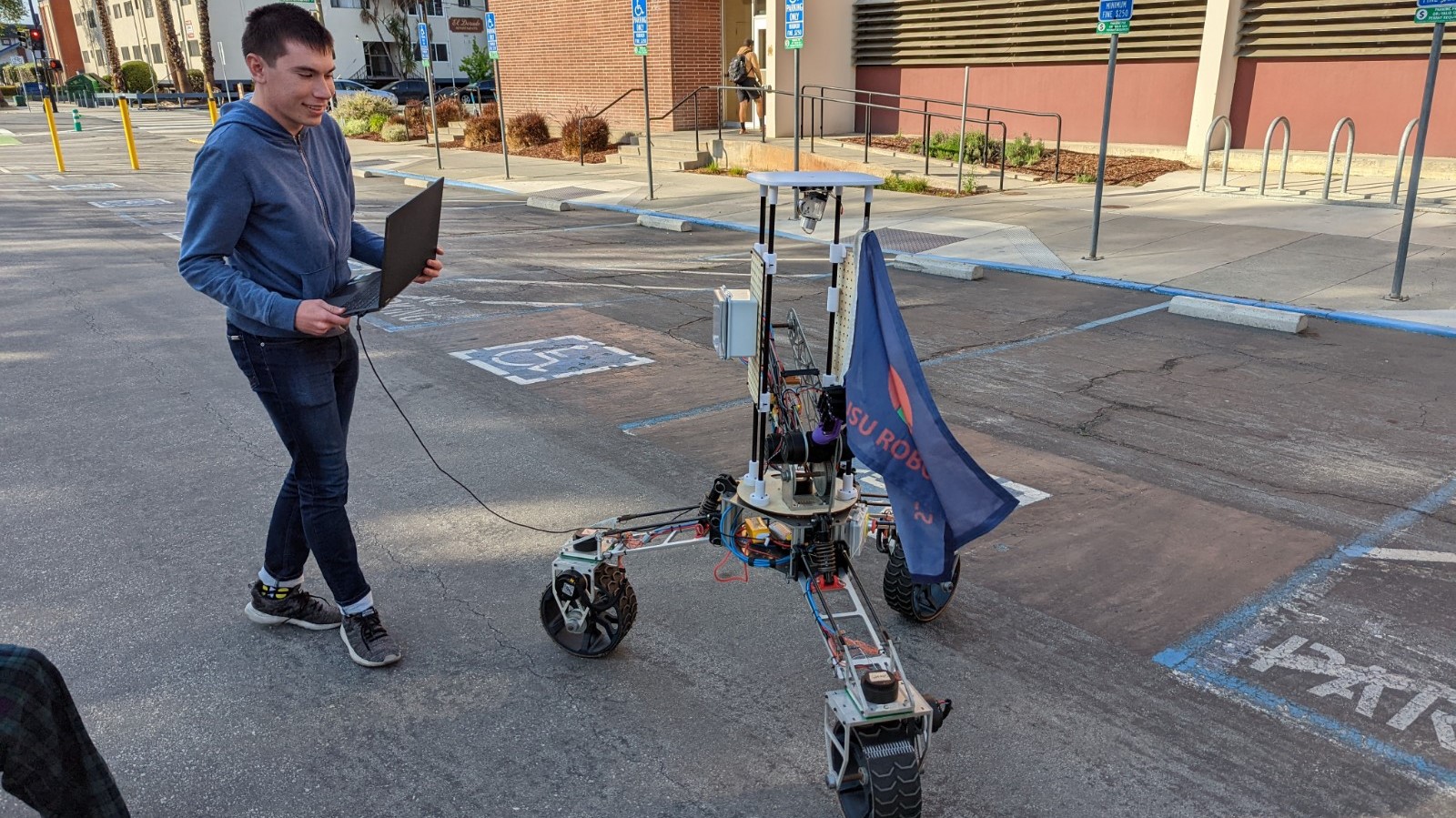 Initial Drive System Testing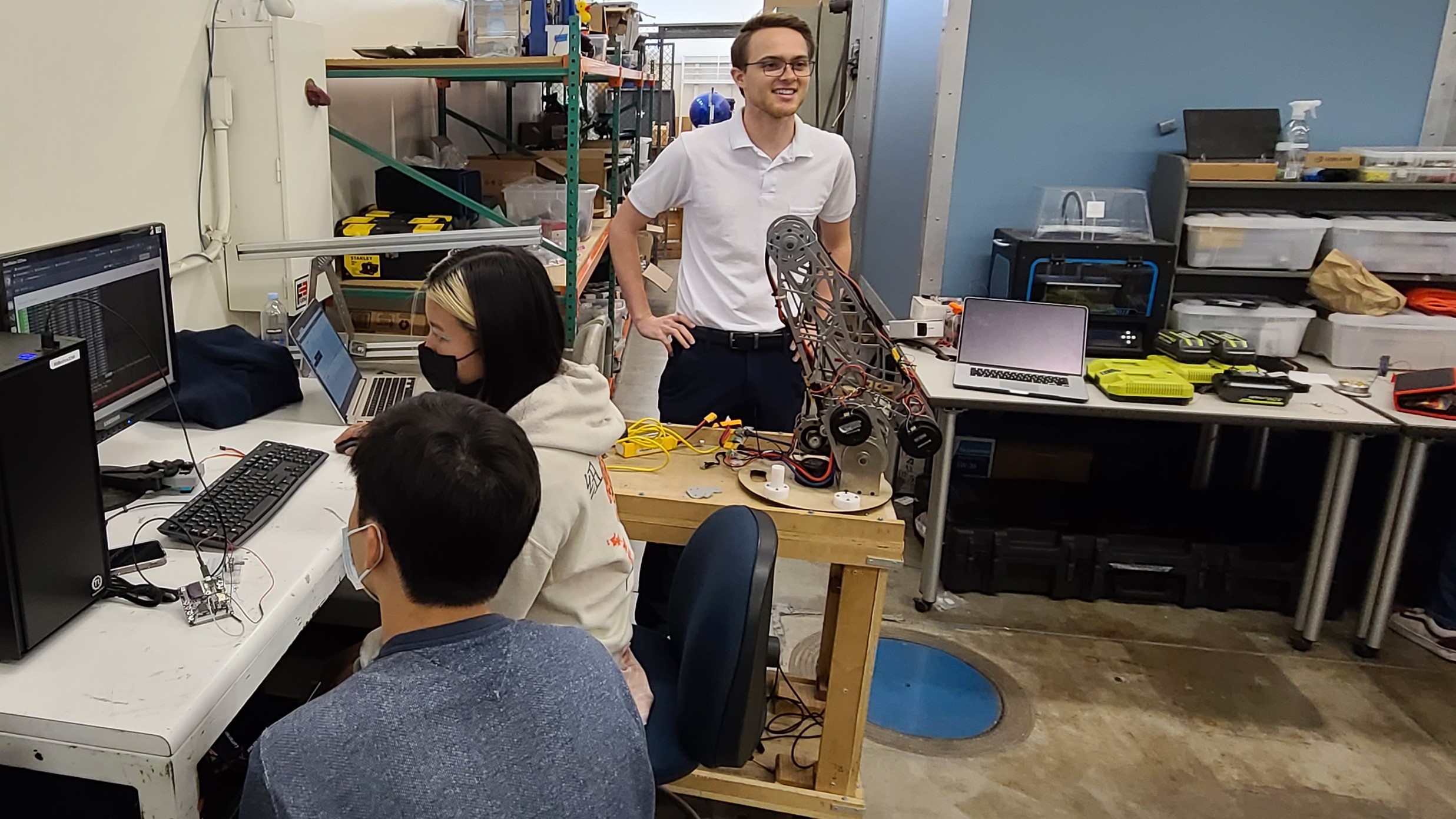 Initial Arm System Testing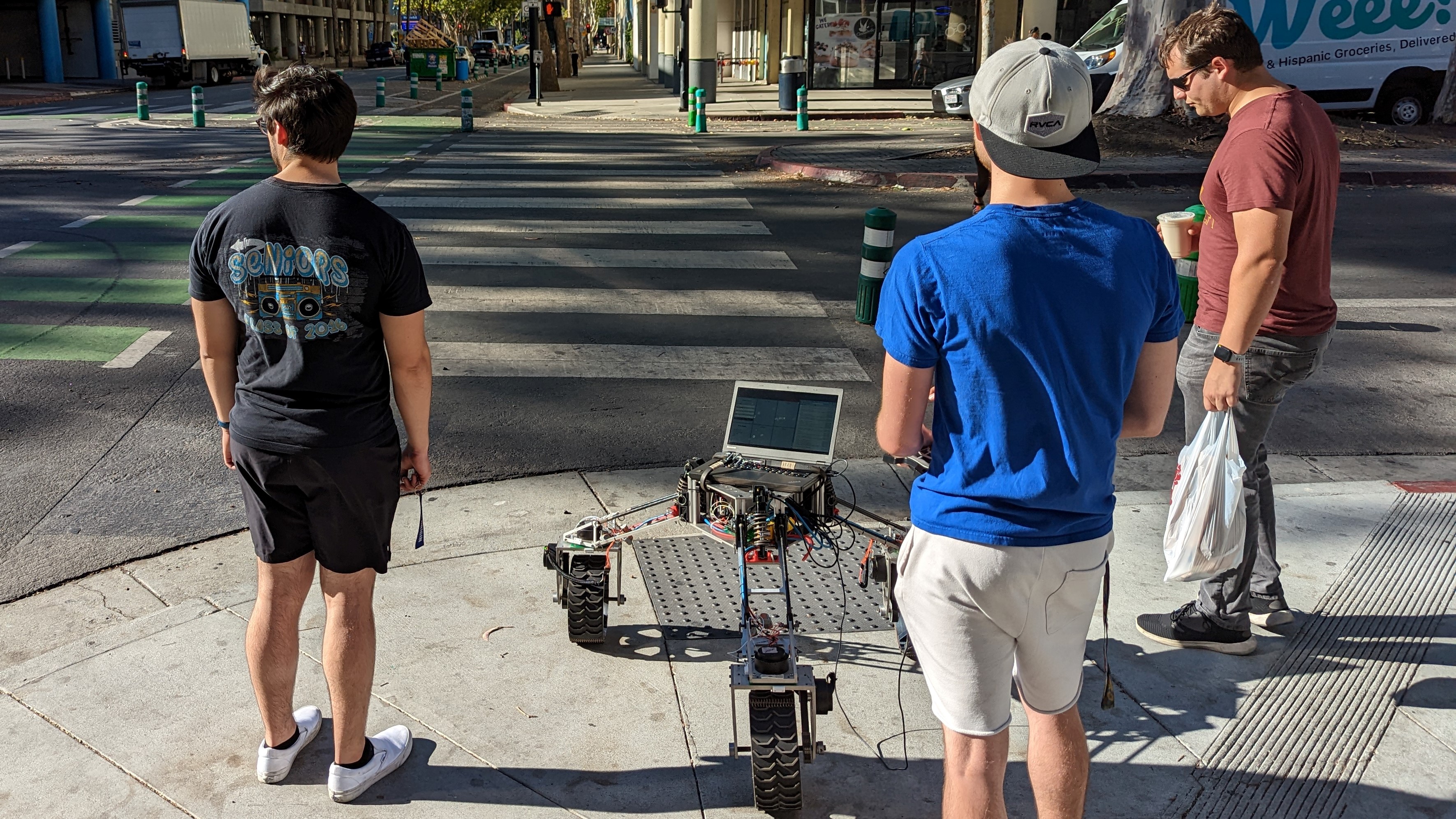 Driving Rover Around Town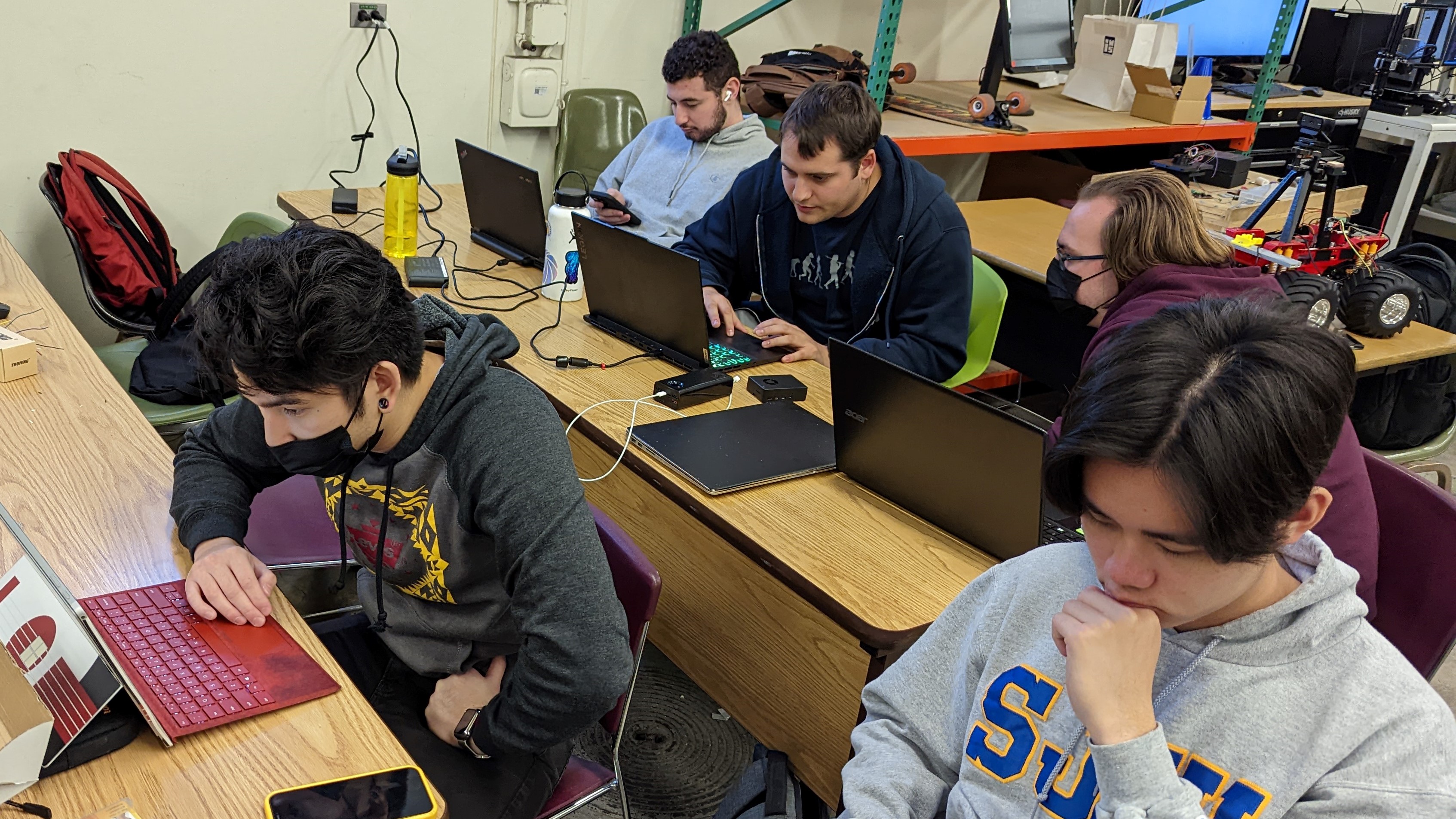 Electrical, Autonomy & Control Members Working on Various Systems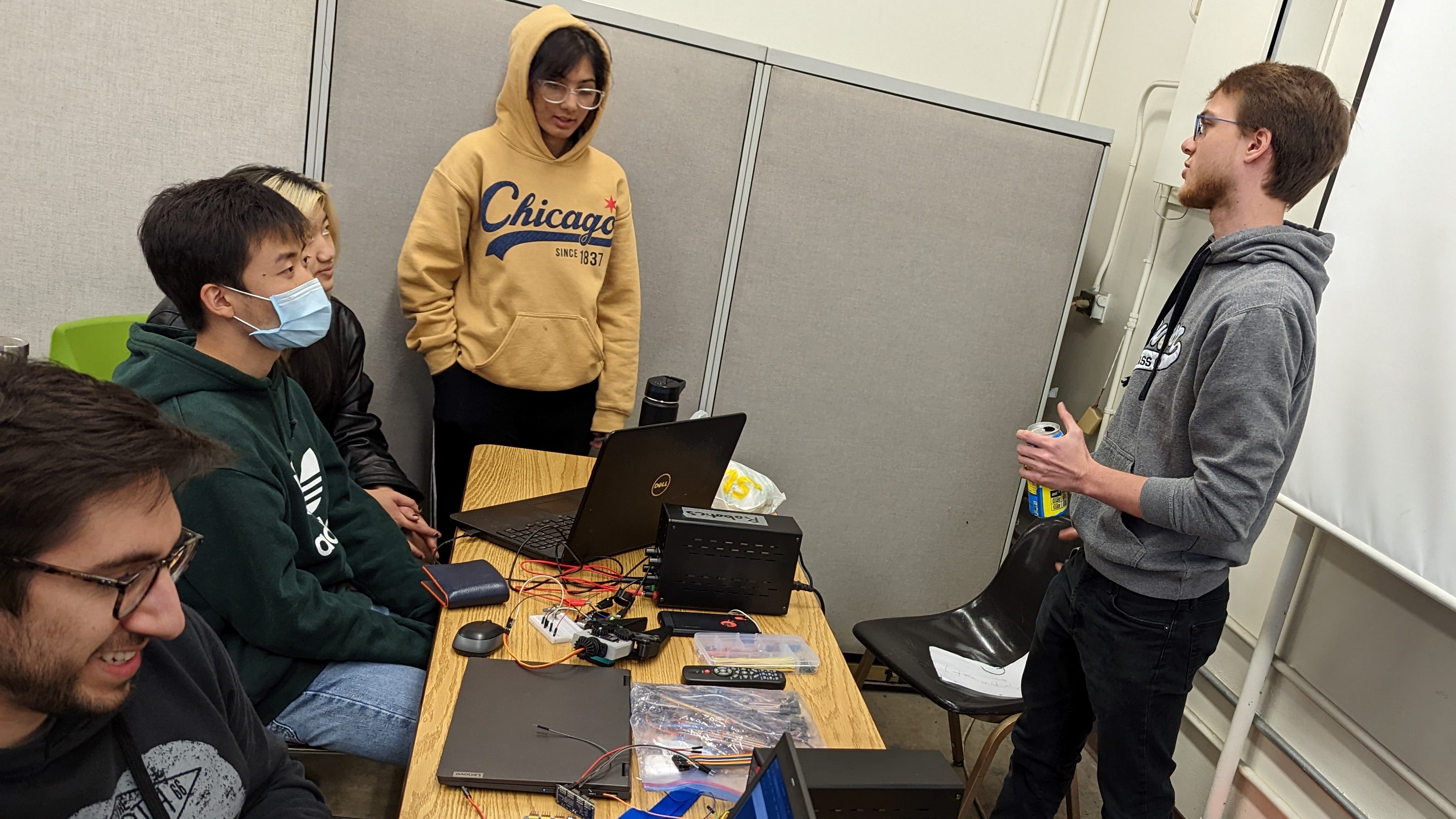 Control Members Working on End Effector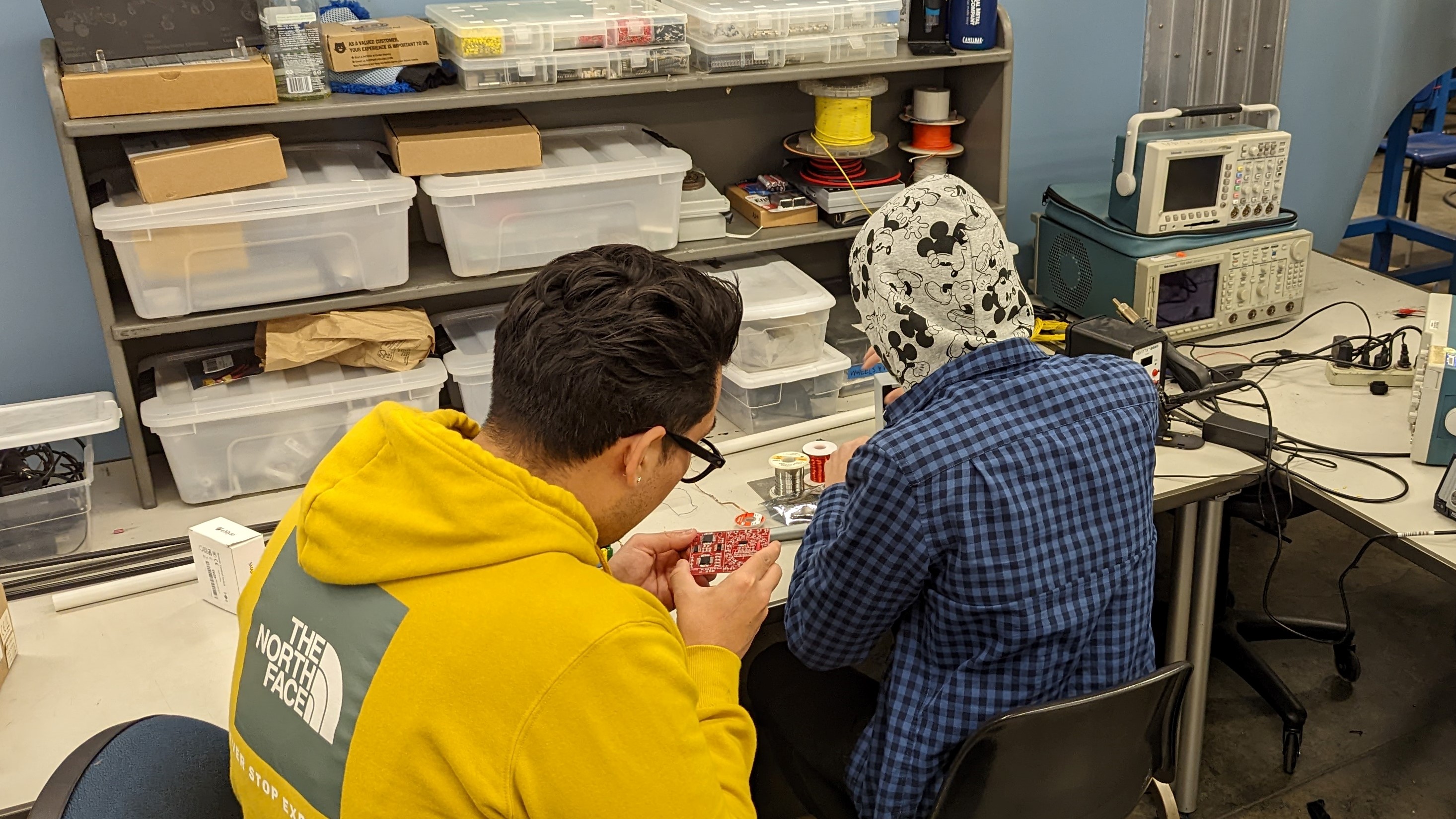 Electrical Members Practicing Soldering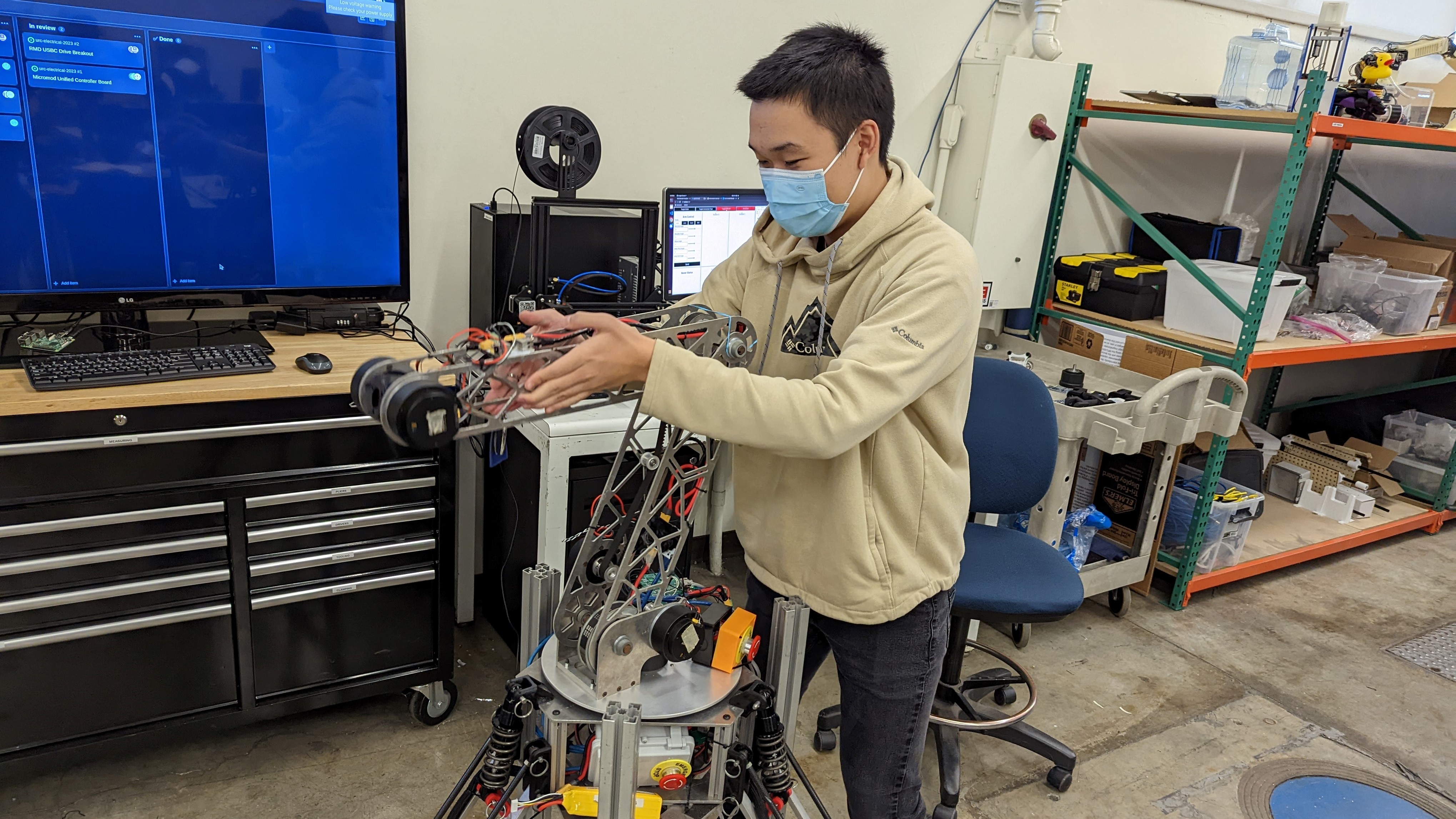 Controls Member Testing Out the Arm System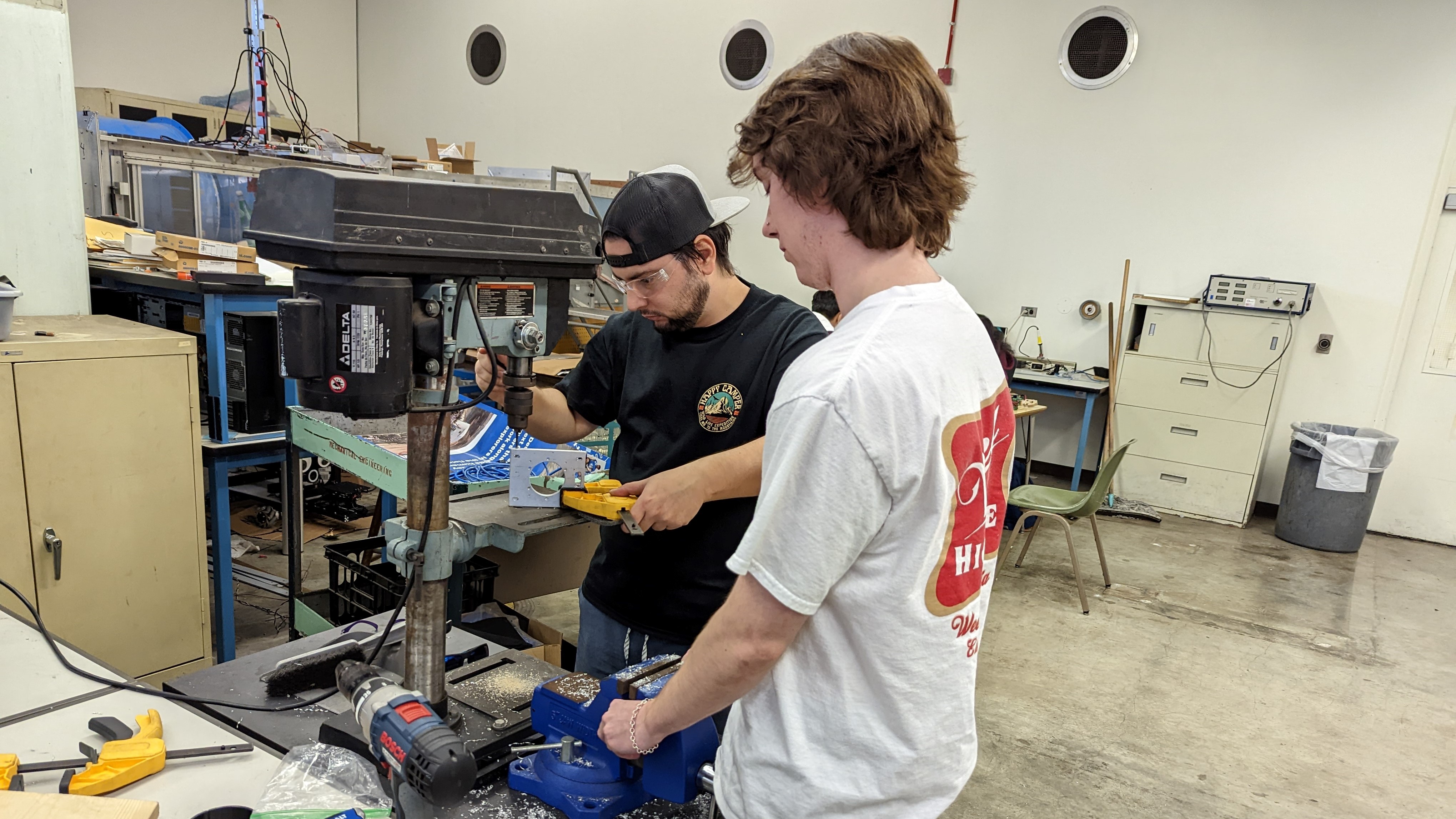 Mechanical Members Drilling Holes in Slip Ring Plate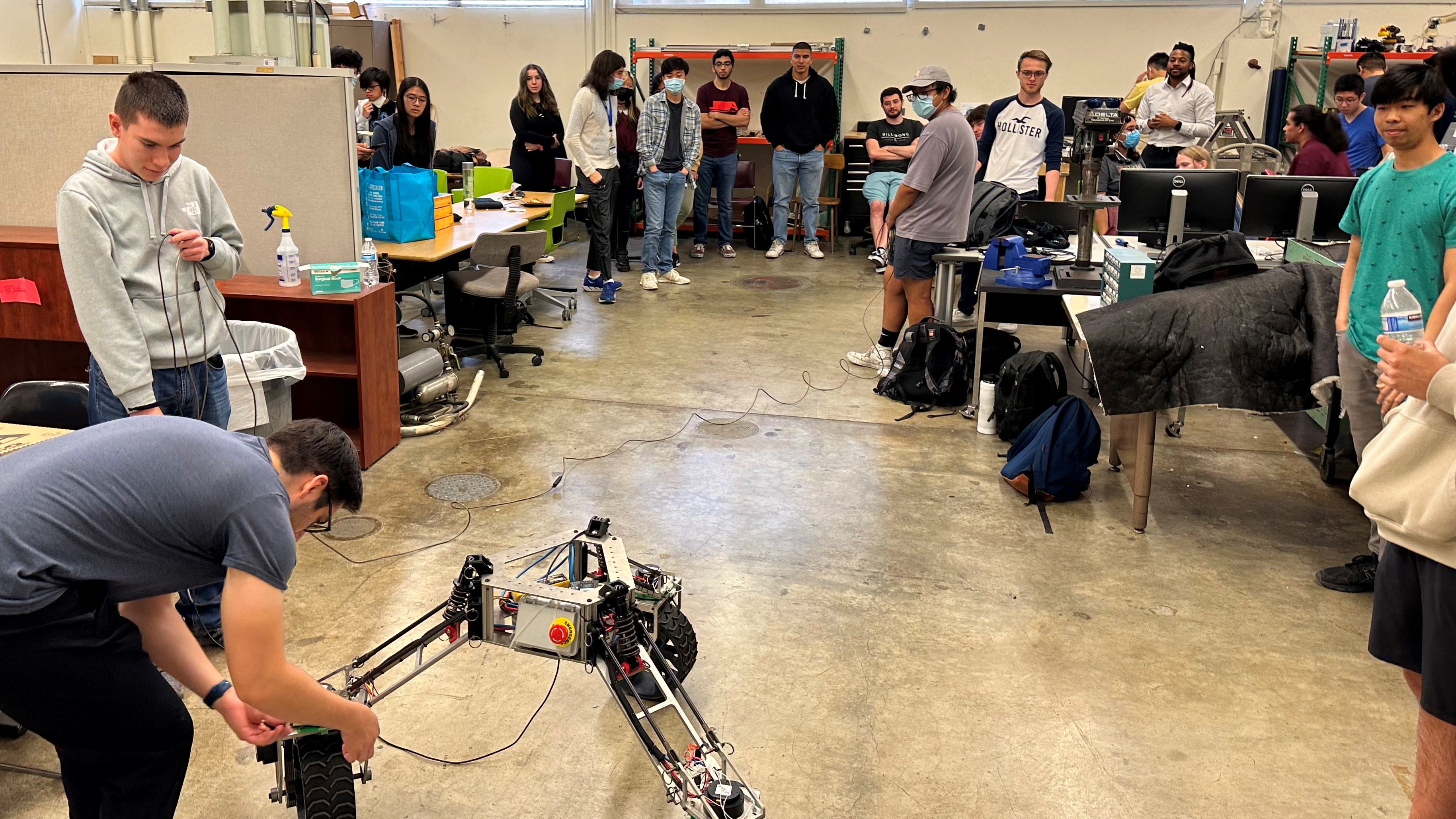 Demoing the Current Rover to New Recruits
Contact Us
General Meetings
San Jose State University
Saturday 12pm to 2pm
Room : ENGR 141